Place of Sir.M.Vishweshwaraiah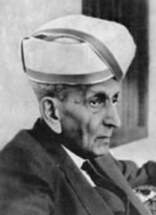 Sir M Vishweshwaraiah, popularly known as Sir MV, was a man who excelled at many different fields. He is remembered today as an engineer par excellence, a highly respected statesman and a visionary thinker
Sir MV was born in Muddenahalli,Chickballapur Town of Karnataka (2.5 Kms from CVV Campus), on 15th September 1860. He completed his high school education from Wesley Mission High School and his graduation from Central College – both in Bangalore. He was a very bright student.
He went on to pursue a course in civil engineering in Pune, having received a scholarship for the same. While there, he was awarded the James Berkley Gold Medal for outstanding performance.
CHAIRMAN'S MESSAGE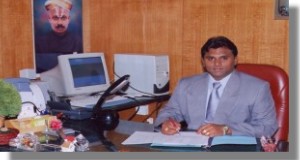 Sri K.V.Naveen Kiran., B.A.,L.L.B.,
Sri K.V. and Panchagiri Trust was established on 1978 by late Mr. C.V.Venkatarayappa, B.A.,Ex-MLA. In the memory of his father Karnakanti Venkatapatheppa. The trust is running 17 Institutions like K.V.T Polytechnic(Aided), Sri K.V.College of Pharmacy, Sir M.V.Industrial Training Center, Sri K.V.College of Education., Sri.K.V.College of Physical Education, Sri K.V. English School with ICSE Syllabus, Panchagiri practicing High School, Panchagiri Practicing Higher Primary School, Sri K.V.EnglishSchool (Fort), Smt Venkatanarasamma Gurukulashrama, Sri K.V.T. Group of Hostels, Sri K.V.T. Estate, Sri Panchagiri Pre-University College, Sri K.V.D.Ed, Sri. K.V. Kannada Higher Primary School, etc., The campus has sprawling area of over 110 acres of land with a scenic beauty and country side environment.
"The key recipe for achieving the success consists of four essential ingredients, choose a career you love, give it the best with in you, seize your opportunities and be one among winners" . To succeed in the global market, organization will need to evaluate innovative strategies with positive tactics. That capitalizes in each and every sphere of life and upcoming consumer demands. The principal of education is to bring grade knowledge and awareness to lead life in a perfect way. We are dedicated to do so by providing an assortment of courses, which are vibrant, self-motivated and dynamic in personality. In addition, we are also providing an entertainments, Physical training, awareness about environment and their responsibilities.
- Sri K.V.Naveen Kiran., B.A.,L.L.B.,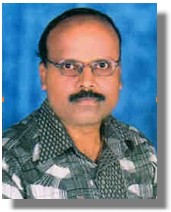 Sri. G.NARASIMHAIAH,B.E,(M.Tech) Principal
PRINCIPAL'S MESSAGE
Late Mr.C.V.Venkatarayappa founder chairman established K.V.T.Polytechnic in 1983 with a motto of providing technical awareness for rural people and it has almost completed three decades. In the past three decades we have achieved much and hence are very gratitude to the management, the teaching staff, non-teaching staff, the students and their guardians.
I feel proud to say that our K.V.T.Polytechnic ( Aided) has blossomed into one of the recognized polytechnic in Karnataka and is AICTE approved, which is present on an ambience of absolute calm and tranquility which is spread over 22 acres. The polytechnic offers five Diploma courses in the disciplines of Automobile, Computer Science ,Electronics and communication , Mechanical and Mechatronics Engineering. We have excellent infrastructure, well ventilated classrooms, massive auditorium, physical training, well updated labs and workshops which successfully completes the Diploma as per DTE syllabus, continuous transportation and well stacked library.
The laboratory's are also equipped with advanced DBMS lab, Computerized wheel alignment, wheel balancing equipment, petrol and diesel engine analyzer, CNC lab and Electro-pneumatic Lab.
We look forward to a brighter future for all students, rededicate ourselves to the cause of quality technical education ,has the pledge to confirm the fade of working whole heartedly to our institution with our former chairman's guidance.
- Sri. G.NARASIMHAIAH,B.E,(M.Tech) Principal